A Remote Worker's Guide to CDMX
I've compiled all my recommendations and pro tips for CDMX into the guide I wish I had when I moved here. I'm calling it A Remote Worker's Guide to Mexico City. 🇲🇽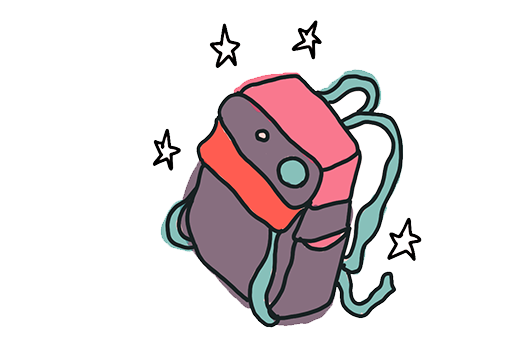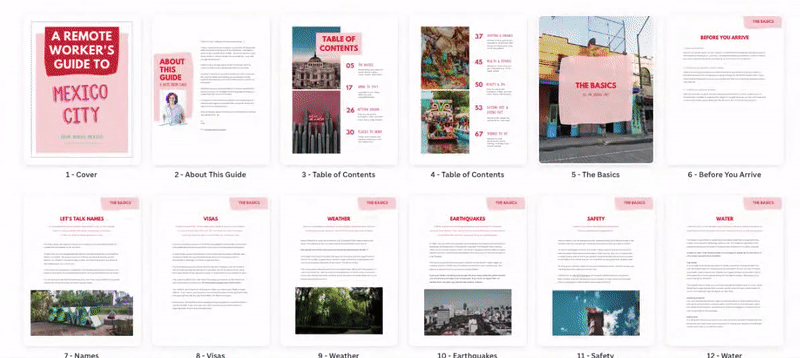 I've loved Mexico since I first visited in 2016 but it wasn't until the pandemic hit that I finally put a ring on it, got residency, and officially made Mexico City my home.
Learning Spanish and reading books about Mexican history were my quarantine hobbies and, now that things have started to open back up, I've really enjoyed taking shorter trips to places I would have never made time for if I was here for just a few weeks.
Mexico gets a bad rep abroad, mainly because the whole country  is painted with the same (often violent) brush. But it has so much to offer! There are beaches and mountains and deserts and even a super city with anything you could imagine.
There's so much to love about Mexico, and I've come to believe that Mexico City in particular, is one of the best places for remote workers to spend extended time. Especially if you're from the US and/or work on US time zones.
It was one of just a few countries that were open to foreigners last year so lots of people are starting to figure that out. Across Mexico, there have never been more remote workers here than they are now!
About This Guide
There are lots of locals offering great tours and experiences for them, but there are less resources written with remote worker's in mind. Or at least, none up to my standards. 😅
Every week, I have at least one friend (or friend-of-a-friend) who's coming to town and asking where the fastest wi-fi is and what coworking spaces I recommend... but they also need to do laundry, buy groceries, and occasionally go to the doctor. That's where my guide comes in!
I've compiled all of my recommendations—plus all the pro tips it took me years to learn—into the guide I wish I had when I moved here.
I call it A Remote Worker's Guide to Mexico City. 🇲🇽
What's Inside
This 75-page guide is designed with the slow traveler in mind so it's got everything you need to enjoy extended time in CDMX.
Where to Stay - A guide to CDMX's many neighborhoods and what you can expect to pay in each area.
Where to Work - The best cafes and coworking spaces in the most popular neighborhoods.
How to Get Around - How to use public transport, Uber, and the city's many bikeshare systems when walking won't cut it.
Where to Work Out & Get Checked Out - Popular gyms and fitness studios, plus recommended doctors, hospitals, and clinics.
Eating & Going Out - +50 of the best taquerias, restaurants, and bars in CDMX. Plus, the best apps for ordering delivery!
Things to Do - Museums, hotspots, side trips, and other "must dos" for your Mexico City bucket list.
And so much more!
How to buy
I've made the suggested price $24 but, to support pricing parity, you can pay what works for you and your budget.
I hope you'll choose to pay the list price if you can. I've spent +100 hours putting this guide together, and I know it'll save you dozens of hours planning your own trip.
Caro Griffin Newsletter
Join the newsletter to receive the latest updates in your inbox.